Who doesn't love macaroni and cheese? Wait…are you picturing a blue box right now?
I was one of those kids who loved the blue box mac & cheese with the powdered orange cheese. It is one of those nostalgic foods from childhood that you just can't help but love because often you have such great memories attached to it. It was always my favorite with fish sticks and canned peas…I know (SMH)…it was one of my favorite school night meals.
Fast forward 25+ years…what is macaroni and cheese loving Celiac supposed to do…especially one with kids? Thankfully there are tons of pasta alternatives for when these cravings hit! Well, since performing the "great gluten purge" of 2017, there are no more boxes of mac and cheese in my house and honestly, I don't eat pasta much at all anymore…the Cowboy and I try to watch our carb intake but we needed a kid approved, gluten free mac and cheese for our girls…well for Paige!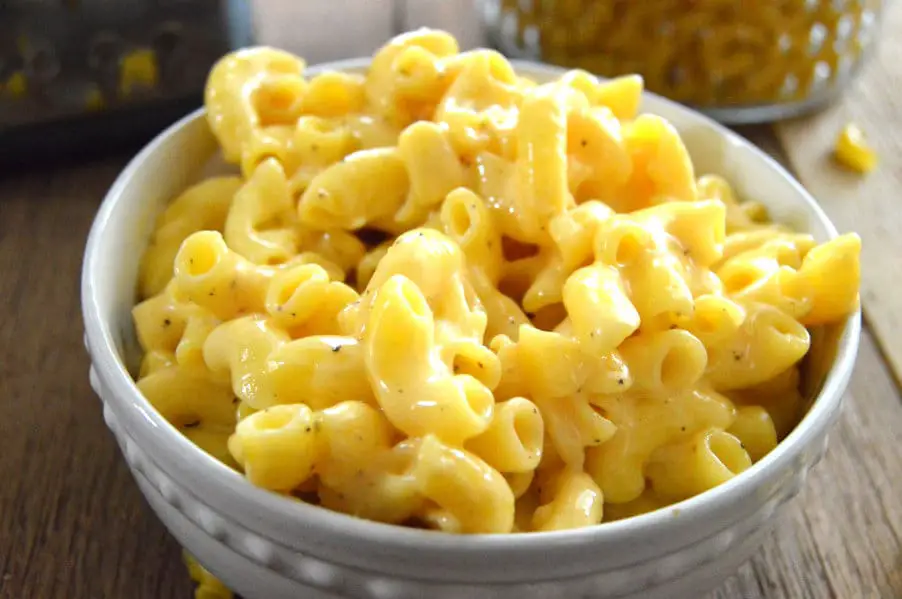 Paige is the macaroni and cheese lover in our house these days. It is her "go to treat" when the rest of us are having something spicy that she doesn't necessarily care for. She will often eat it with a huge plate of steamed broccoli or whatever veggie we are having that night.
Now, I have to give credit where credit is due…this stove top macaroni & cheese is the Cowboy's recipe and it is scrumptious! It is by far Paige's favorite macaroni and cheese…creamy, cheesy, plain and simple.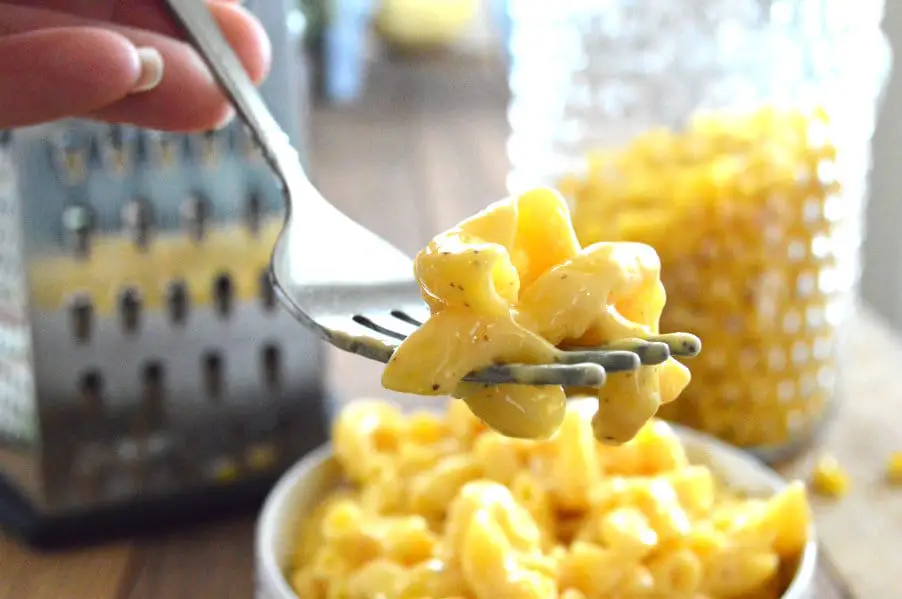 There are many types of gluten free pasta on the market today made with all types of grains and even legumes like lentils. The one I use here is made from organic corn, the girls like the texture and taster and it hold up really well in the cheese…just don't over cook it!
Blue cheese, sharp cheddar or Gruyere are all great in grown-up mac and cheese but you won't find them here. For this macaroni and cheese…only American will do. This stove-top, one pot version of macaroni and cheese is quick and easy, cheesy, creamy and perfect for a weeknight meal.
Super Creamy Stove Top Macaroni & Cheese
July 13, 2017
: 4-6
: 5 min
: 15 min
: 20 min
: Easy
This stove top mac & cheese is the Cowboy's recipe and it's amazing! Super creamy, cheesy and easy to make you will never break open a box again. It a kid favorite around here and it's gluten free!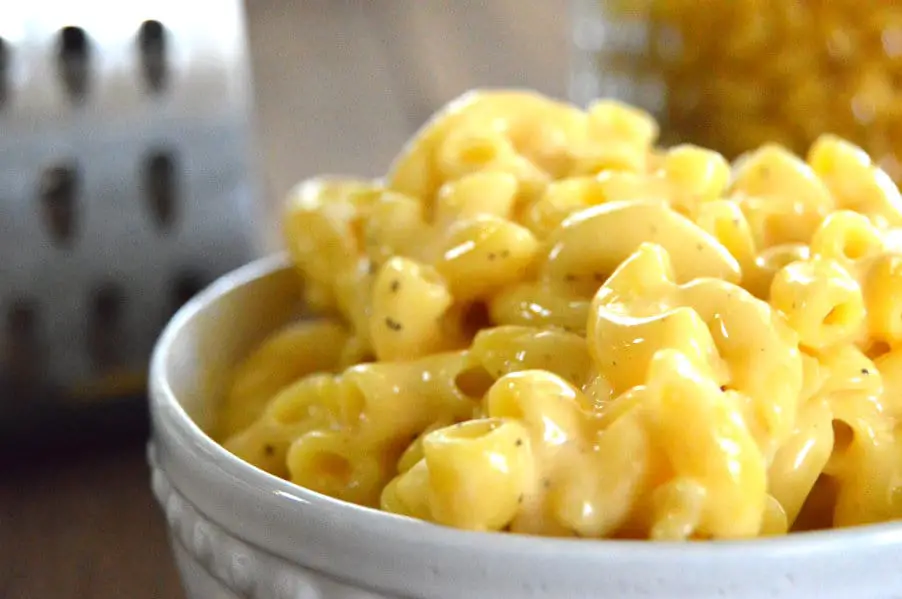 Ingredients
2 cups your favorite gluten free pasta
4 oz American cheese, grated (1 heaping cup)
2 tablespoons butter
2 oz cream cheese
1/3-1/2 cup milk or almond milk*
Salt & Pepper
Directions
Step 1

Prepare pasta according to package instructions.

Step 2

When pasta is al dente, drain and return to pan. Add butter, cheese, cream cheese and 1/3 cup of milk and stir gently till combined. Salt and pepper to taste and serve immediately.

Step 3

*Depending on what type of pasta you use, your sauce may be a little thicker. Add milk till desired consistency but start with 1/3 cup.