I am all for shortcuts in the kitchen and while those jarred roasted red pepper come in handy in a pinch, there is nothing like the real thing!  The flavor is just out of this world.  I use roasted red peppers all of the time.  They are great in hummus or mayo, on sandwiches, as a pizza topping, in quiches or fritattas and even salads and salad dressings…endless possibilities here!  I know there are lots of people who don't know how to roast your own red peppers or don't realize how simple it is.  Well, today is the day I am going to fill you in…it's super easy…almost too easy to even be considered cooking so listen up!
Preheat your oven to 450 degrees.  Line a sheet pan with parchment.  This will help your peppers from sticking to the pan and make cleanup super easy!  Take your red bell peppers, cleaned and dried, and place them whole on the sheet pan and place in the oven for about 30-45 minutes, turning once.  You can drizzle with a little olive oil if desired.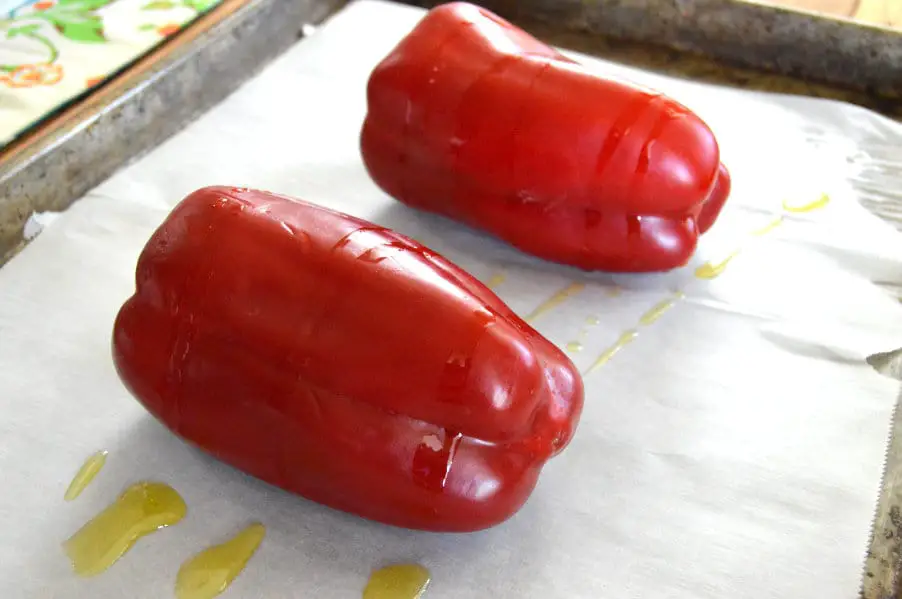 The skins should be blistered, wrinkled and charred.  See that parchment comes in handy!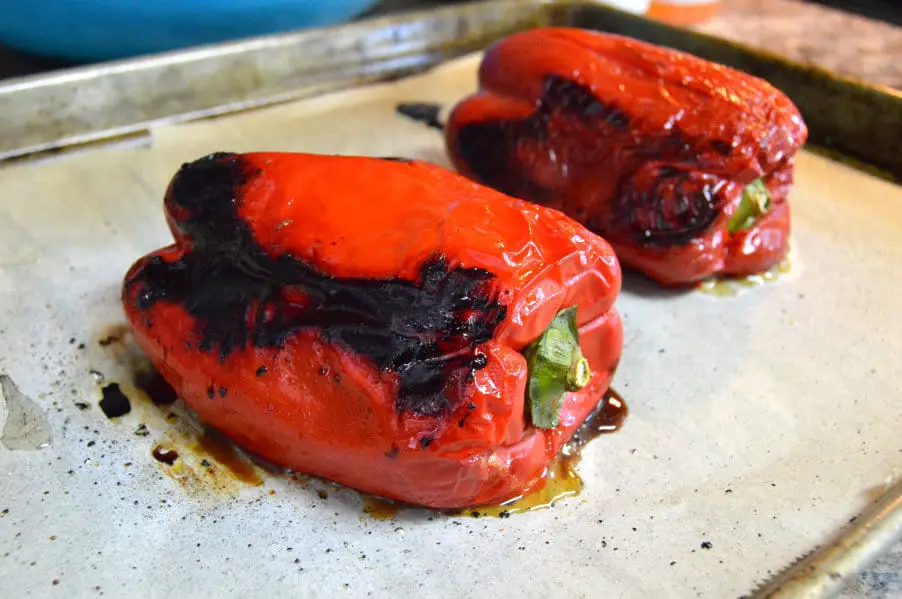 Remove peppers from oven and place directly in to a large glass bowl and cover with plastic wrap.  Let sit until cool.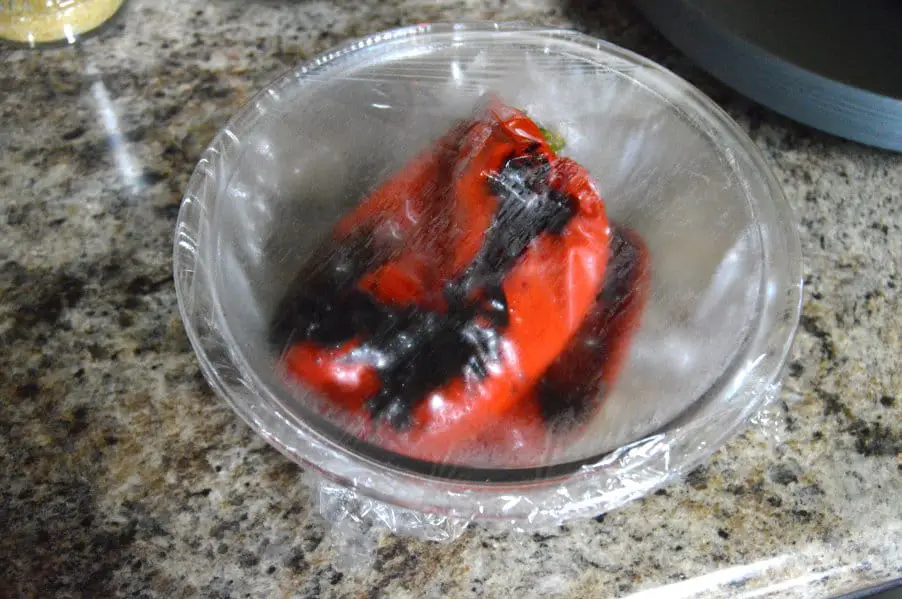 After peppers are cool, take peppers from bowl and remove skins, stem and seeds.  Skins should just slide right off and stem should pull right out from pepper.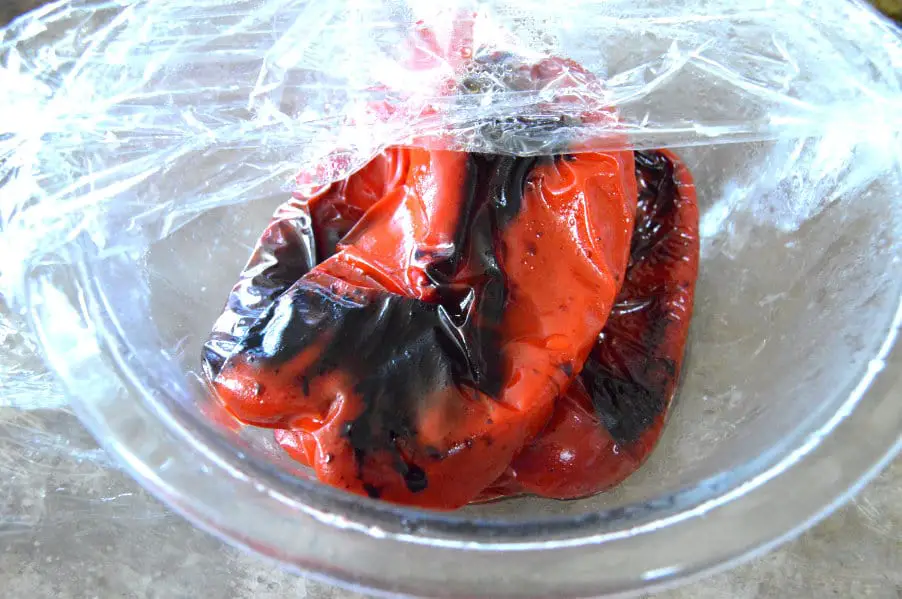 Slice up peppers and use immediately or place in a glass jar and store in olive oil in fridge for up to 2 weeks.